20Cube introduces sustainable inventory management & distribution facility in Vijayawada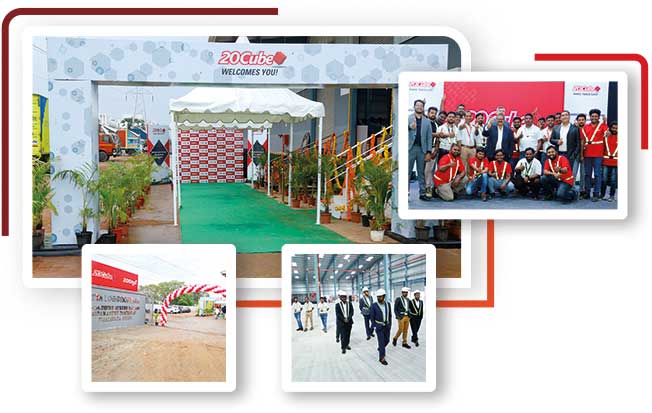 The new facility is 20Cube's first sustainable inventory management facility, inaugurated on 17 March 2023.
20Cube opens its first 100,000 square feet sustainable inventory management & distribution facility at Vijaywada in partnership with our client, Total Energies, taking a new step towards sustainable solutions.
The new A-Grade facility was inaugurated on 17th March 2023 by Mr. S Anand, CEO, 20Cube and Syed Shakilur Rahman, Total Energies' CEO, Lubricant business in the presence of senior executives from both companies.
The new sustainable facility boasts the usage of solar energy, natural lighting, green plantation, stormwater drains, rainwater harvesting and much more. Such endeavours will be helpful to reduce carbon emissions by saving more on energy and providing a solid sustainable foundation to our customers
At 20Cube, it is a first step towards reducing carbon footprint and contributing towards a green planet by partnering with customers who are keen to adopt sustainable practices in their businesses with an aim to reduce carbon footprint.