Education is a significant milestone in every child's life. It's a powerful tool for empowering the underprivileged to turn around their lives. Providing good quality education help children to discover their full potential, but for many of them, it's beyond their reach. Taking into consideration the plight of the underprivileged children, 20Cube Logistics took the initiative to provide quality education in a specific locale where they operate.
After successfully transforming their vision to reality in Afghanistan and Villipuam in Tamilnadu, India, the next stop was the 'Disha Public School' conceived and planned in 2010. Located in village Risti, district Saidpur, 40 km from Varanasi, the school aims to provide quality education with equal learning opportunities and extracurricular activities to the students of the village. With each school, the vision to provide quality & right to education by 20Cube Management transforms into reality with a promise of many more such initiatives.
Current status on the construction of Disha Public School, Ghazipur
To improve the school's infra, first-floor construction started in November 2019. At present, the outer structure of the first floor is ready with 50%of the roof slab work done. Very soon the school will also start operation on the first floor which will provide more space for the students for extra activities and to start more sections for each grade.
Provide Disha (Direction) to the students
The school when it started offered education up to 5th grade but now it provides basic education up to class eight. It is an English medium school wherein the mode of teaching will be English so that the kids are confident enough to speak up when they take up higher education in a new city. Not only education, but a great amount of exposure is also to extra-curricular activities such as arts and sports. Every child is encouraged to take up a sport and learn a musical instrument of their choice. Storytelling session four days a week & computer education added to the curriculum brings positivity among students. School uniforms and books are distributed free of cost.
With over 250 students, Disha Public School focuses on quality education using modern tools like toys, videos and games to encourage and motivate students to take up new challenges.
Periodic health check-up is made mandatory for each student to monitor their health so that it does not hinder students' education and performance. To encourage parents' involvement, monthly meetings are held to discuss the child's performance. With Disha Public School, the students of Ghazipur are promised of a better and brighter future.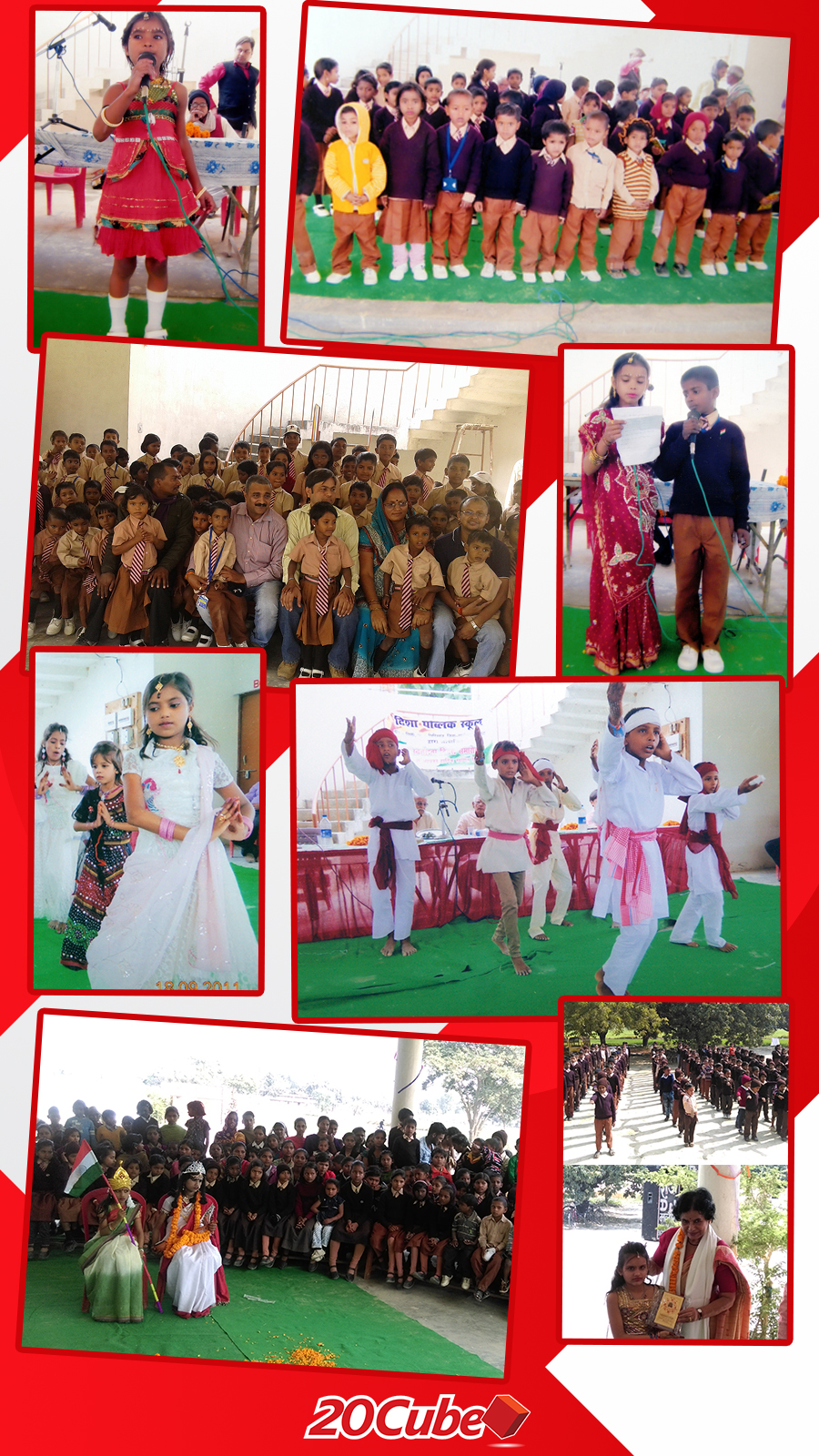 20Cube is creating a benchmark by planning such initiatives in far-fetched areas in countries like East Africa and Cambodia.