Seek end-to-end visibility
with digital solutions
Manage your freight on a collaborative platform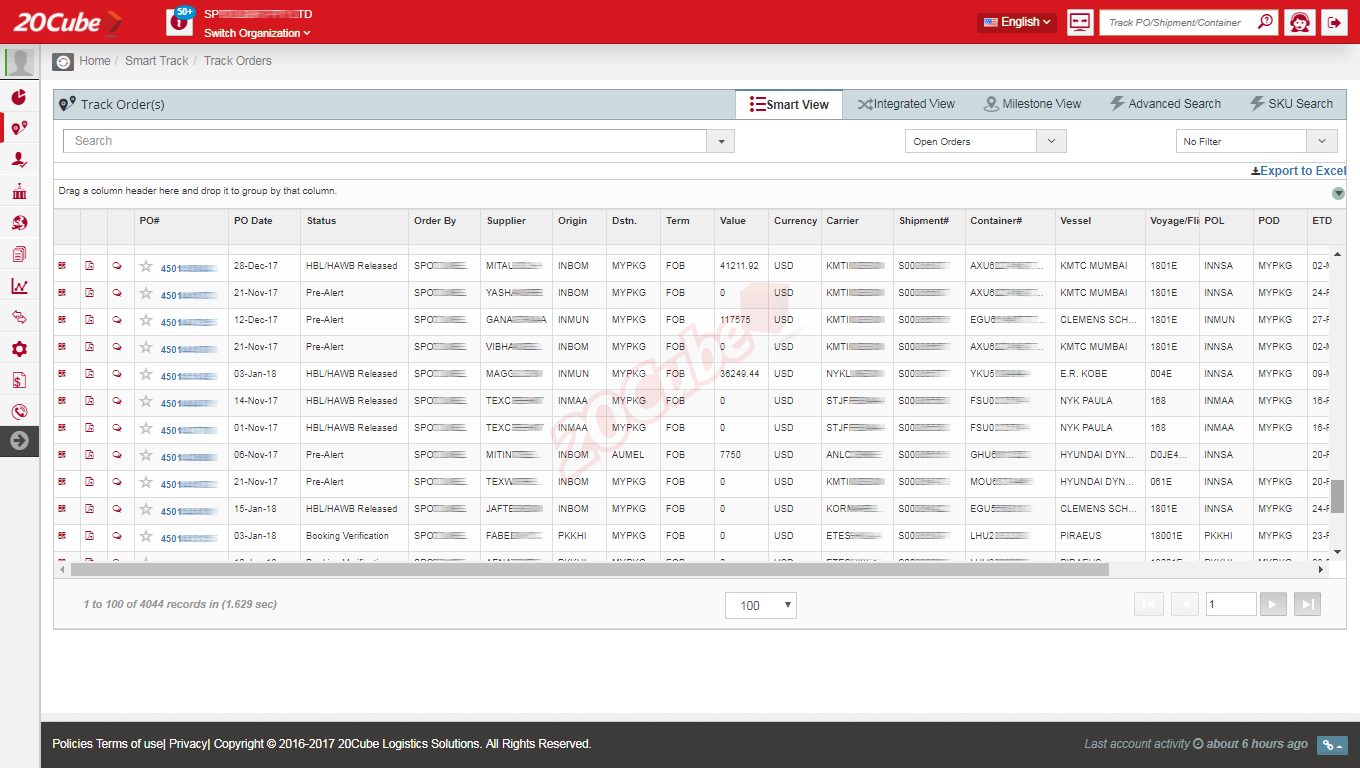 Industry Leading Early Visibility through Supplier Follow-up
The earliest visibility that most Manufacturers and Traders/Retailers around the globe get, is around the Departure. This makes things quite difficult especially when the cargo is already late and hence would be arriving late. The whole set of fire-fighting begins from here. Ranging from air freighting, alternate/domestic sourcing, rescheduling production, project time schedule revisions and postponement of events and tradeshows and what not.
20Cube avoids such scenarios, through its Industry leading Advance/Early Visibility solution. 20Cube's PO Follow-up engine and processes ensure POs are scanned and picked for follow-up, weeks in advance to their handover days. Based on the Cargo Ready Dates confirmed by your suppliers 20Cube provides planned arrival dates/ vessel schedules, on MyHub.
This digitized process ensures an Industry leading 15 to 20 days of early visibility even before the supplier places a booking with us at origin. Any delays in production or cargo readiness are captured and intimated on MyHub. Further, your instructions are relayed to origins for suitable actions. This process on MyHub avoids the typical fire-fighting, well in advance.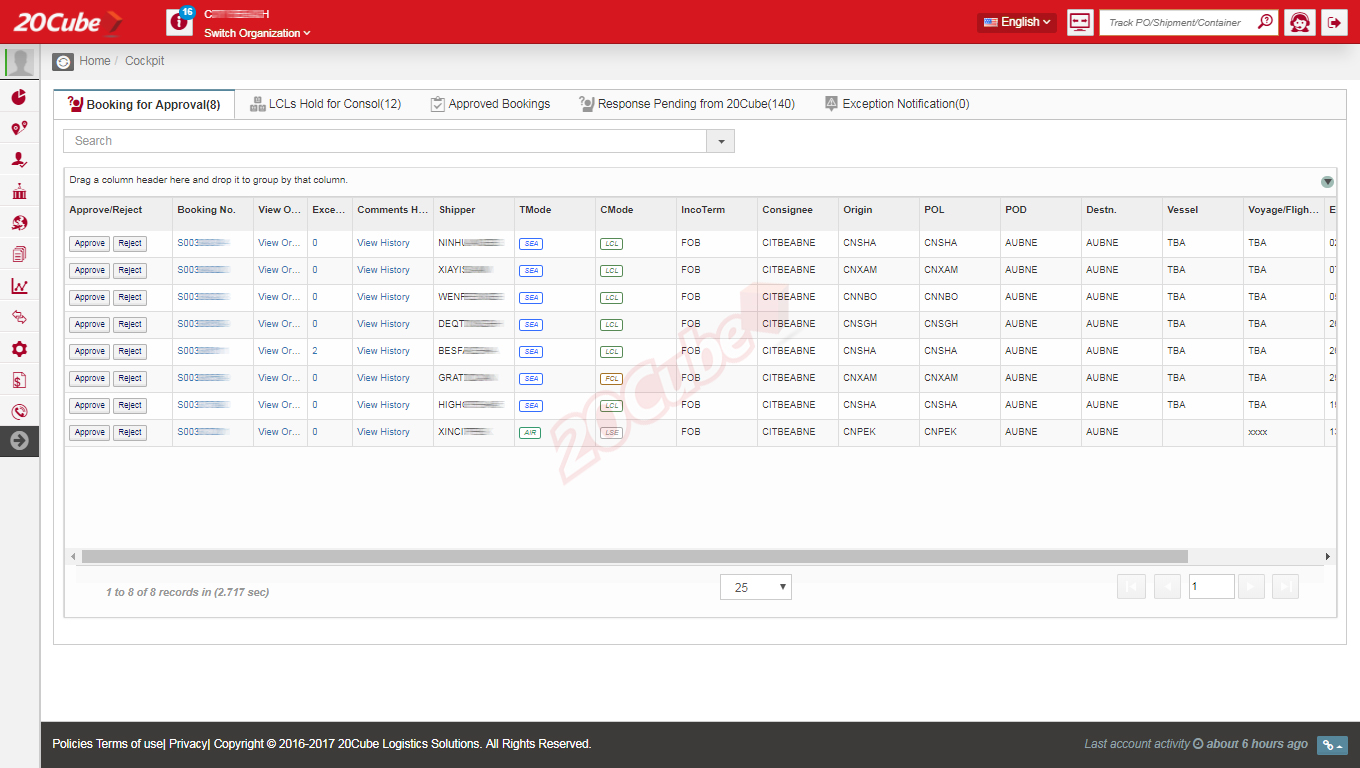 Set the Business Rules & Control Variances
You can choose and set Business Rules from a wide range which at a high-level ensures Right Product, In Right Quantities, reaching Right Place on Right Time, in the desired range of logistics cost. Anytime during the logistics process, if the variances observed impacting the above set of "Rights", they are brought to your attention, on our Digital Platform MyHub, with alerts. Your instructions/approvals are sought to deal with such variances and they are executed accordingly. Thus, we ensure, you are given the command and control seat, in the supply chain, to detect and obliterate issues impacting your logistics negatively/fire fighting elements, in a pro-active manner.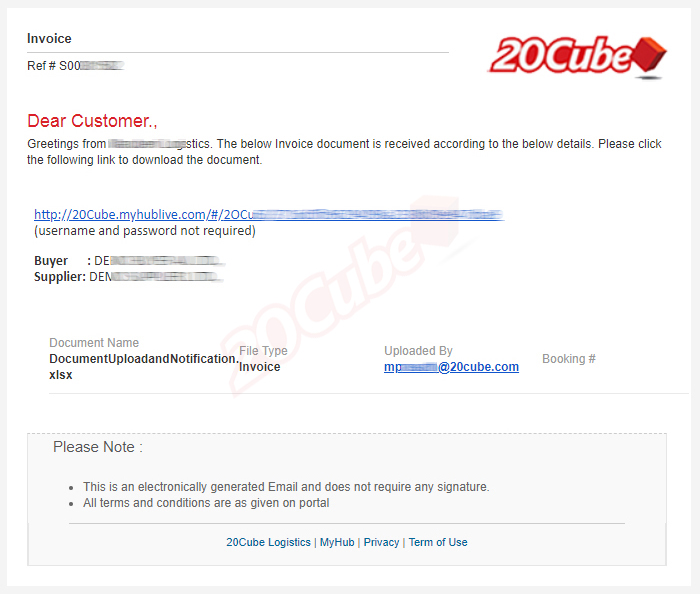 Get alerted when a critical document gets available in the supply chain to View & Download.
On our Integrated Digital platform, MyHub, documents are received and processed, from the Purchase Order (PO) to Proof of Delivery (POD) stages. Once configured, MyHub alerts you through emails when a document, considered critical, gets available in the logistics process. May it be Commercial Documents, Bill of Ladings, Custom Clearance Documents or Regulatory ones, you get in control of them, anytime, from anywhere.