Giving back & Protecting Mother Earth – Our East Africa Team Organized Tree Plantation at Karura Forest in Nairobi
Conserving natural resources and seeing that these multiply in volumes is of critical importance. With the news of climate change and an increase in the carbon footprint, the least that we can do is to plant more trees and nurture and conserve them. When we plant a young sapling, it is an investment in the hope of a green future.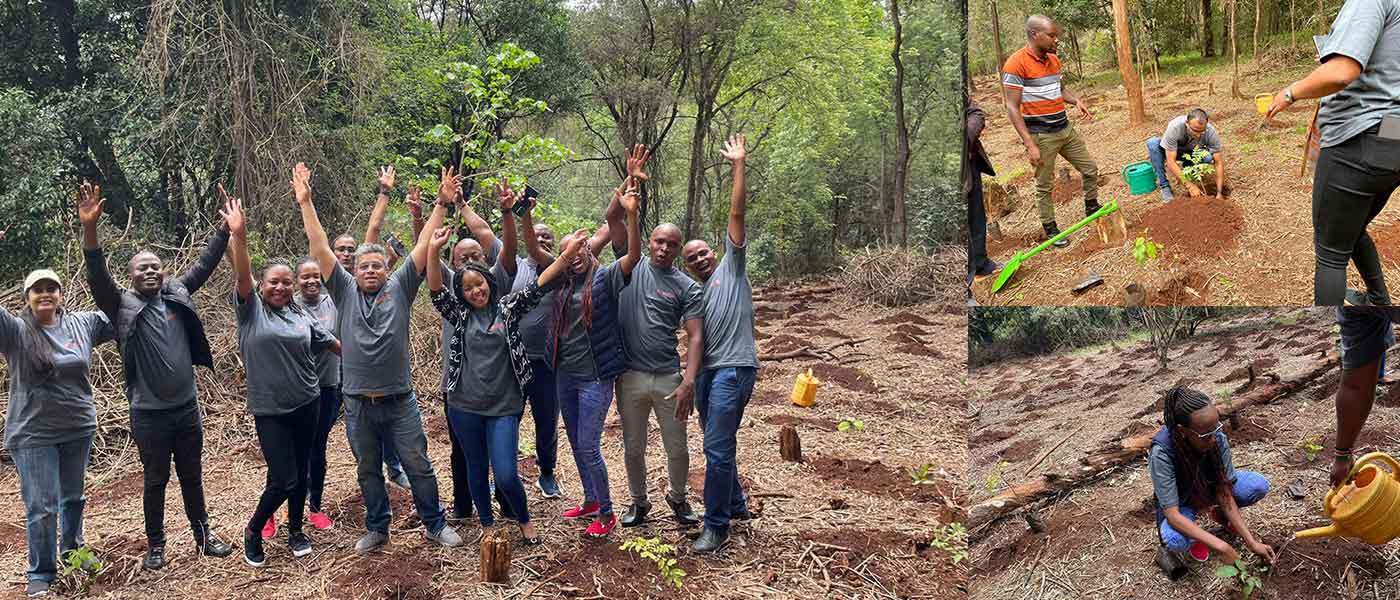 From 2001 to 2021, Kenya lost 368kha of tree cover, equivalent to an 11% decrease in tree cover since 2000, and an increase of 180Mt of CO₂e emissions!
Today, companies follow The Triple Bottom Line (TBL) theory which means business decisions must consider profit, people and planet. We, at 20Cube Logistics, believe in giving back to the planet. Hence, to achieve this motto, our team in Nairobi, Kenya organized and participated in a tree plantation drive at Karura Forest on 7th May 2022. The initiative taken was part of the Karura Forest Strategic Management Plan wherein the Forest Service goal is to make it a world-class example of a sustainably managed and conserved forest reserve that is secure and safe.
As part of this "tree growing" team effort, saplings of various species were planted during this drive. These new plants were planted in the earmarked spots and will be taken care of by 20Cube for the next few years, in collaboration with Karura Forest, by regularly
watering and nurturing them.
About Karura Forest
Karura Forest is an urban forest in Nairobi, the capital of Kenya, and is spread across 1,041 ha (2,570 acres). It's home to some 200 species of birds and other animals. The forest was gazetted in 1932 and is managed by the Kenya Forest Service in conjunction with the Friends of Karura Forest Community Forest Association.
Karura Forest is one of the last remaining local indigenous forests to provide a vital carbon sink for Nairobi's industrial activity. It also serves as an important water catchment area and has great relaxation and recreational value for Nairobi city dwellers as it not only has over 50 km of trails for visitors to walk, run, or bike but it also supports biodiversity.