Smaller cities become new hubs in the Indian warehousing landscape.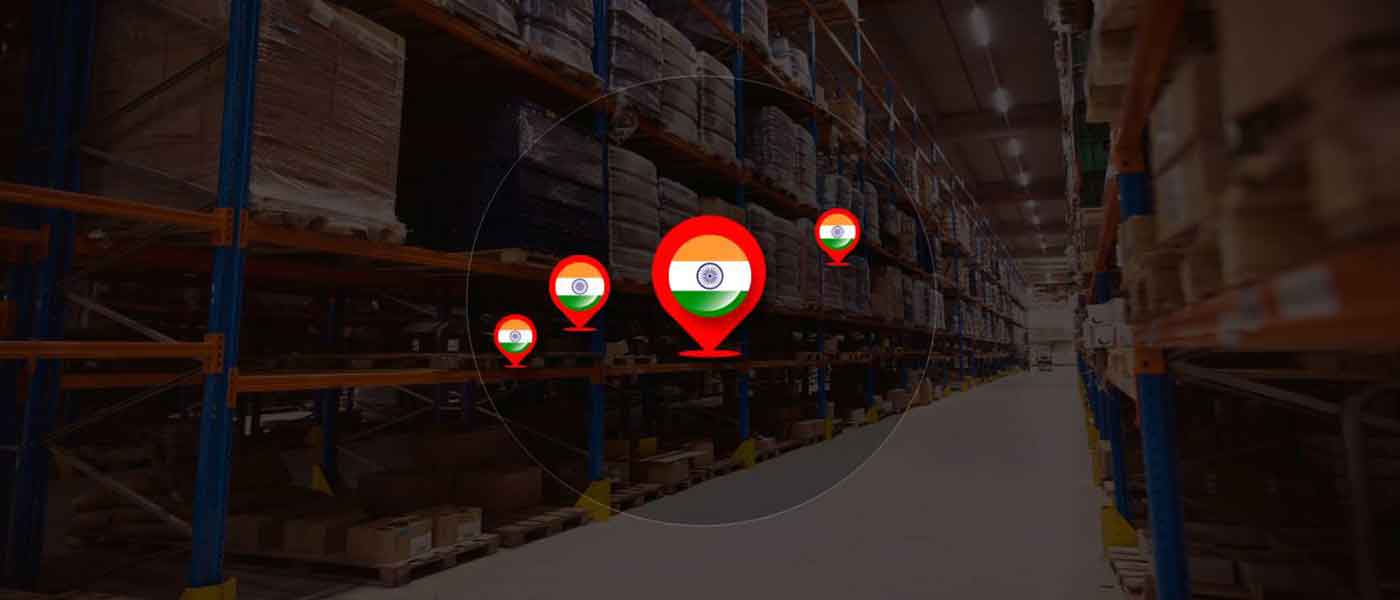 India's warehousing industry is ready to see a new future which is smart and one of the biggest in the world. With the government policies supporting the manufacturing activities in India, warehousing becomes the next big thing. India's warehousing market, currently $12.2 billion, is expected to increase to $19.5 billion by 2025 according to a report by ResearchAndMarkets. The space requirement for warehousing is expected to reach 483 million square feet by 2026, growing at 12.77% CAGR.
Opportunity drivers
Covid-19 has made it important for the supply chains to be more robust and smart. Technology is helping in re-shaping the future of warehousing by making the processes more efficient. In 2021, the third-Party Logistics (3PL), was reported to occupy the maximum warehousing space, followed by e-commerce. The cities with highest warehousing requirements included Ahmedabad, Bangalore, Chennai, Mumbai, Delhi and Pune. Following these, smaller Tier 2 and tier 3 cities are witnessing higher requirements for warehousing in recent times. Markets such as Coimbatore, Patna, Surat, Lucknow and Ludhiana have shown promising growth with the support of industrial freight corridors and government policies. 
The increasing size and capacity of warehouse spaces is also followed by a demand for A- grade warehousing facilities. The warehousing facility providers also need to plan to strengthen their presence in the tier 2 and 3 cities in order to fulfil upcoming demands. 
Deeper penetration of the internet into these cities and digital acceleration has resulted into the increased e-commerce trade which in-turn suggests that the supply chain needs to be stronger in these geographies. This leads to bigger requirements for warehousing facilities within these areas.
Technological advancements have made regulation of warehouses possible even in remote areas. The industry is witnessing a number of trends that include RFID tags, drones, augmented reality and automation. This means that the warehouses in tier 2 and tier 3 cities also need to be facilitated with the best technological systems to improve efficiency.
Challenges to overcome
Challenges in India's logistic landscape still remain prominent. The fragmented infrastructure has delayed the development of warehousing in tier 2 and tier 3 cities. The traditional approach has been the major hindrance in the adoption of technology.
The modal-mix in India's logistic system is not yet balanced or planned in accordance with the requirements. The warehouses are unplanned and are facing storage overburden especially in areas with high population.
Growing technology needs manpower with advanced skill sets. The ground staff in warehouses need to handle equipment and processes like automation that are far more tech-driven than the traditional ways. The labour needs to be trained and guided well to increase efficiency.
The new warehousing policy that is being implemented by National Highways Authority of India (NHAI) aims at making warehousing and logistics more efficient throughout the country. Improving infrastructure and technological adaptation could solve many problems for India's warehousing landscape.