Data is crucial. It's a highly valuable and secure asset that fuels the supply chain industry. Hence, it's vital to keep the data and information secure, or it might lead to vulnerable situations. A study done by Forbes reports that hackers have put the transportation and logistics sector on a target list and in the year 2017, two large international logistics companies had massive data breaches.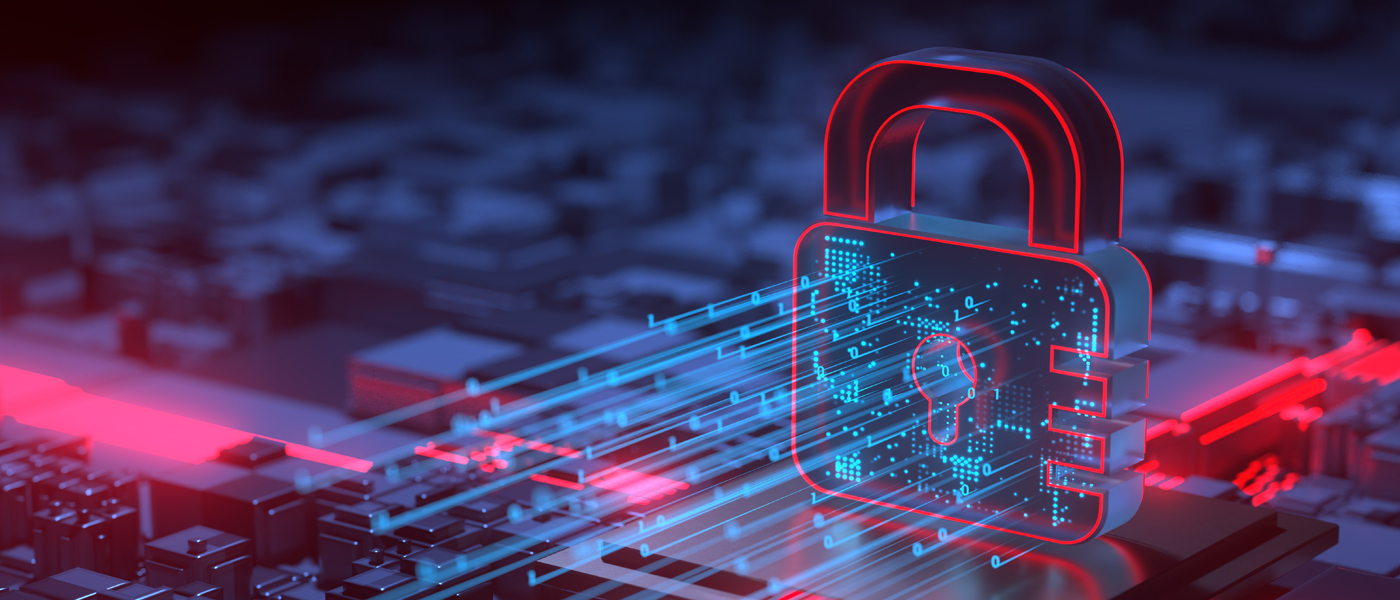 With the disturbance of this level still fresh in the minds of supply chain organizations, the need for and advancement of data security is much more apparent than ever. When it comes to data security, the safeguarding of customer data from unauthorised access is essential for seamless operations across multiple stakeholders, particularly in logistics. Data security plays a significant role in preventing the confidentiality, integrity, and availability of data while ensuring compliance with legal and ethical standards.
Data security in supply chain and why it's valuable
The logistics industry has always been keen to adopt cutting-edge technologies. According to the World Economic Forum, digitisation and automation hold the potential of approximately $1.5 trillion in business opportunities for logistics players by 2025 and this drastic growth is attributed to the industry's eagerness to adopt innovative technologies and make the best use of them. Despite the numerous advantages, including efficiency, productivity, accuracy, speed, safety, and sustainability that come with digitisation and automation, these technologies also present a considerable challenge—data security.
Maintaining data security and cybersecurity in supply chain management is of utmost importance. The focus of these measures is primarily on managing the risks of external suppliers, customers, carriers, vendors, 3PLs, and drivers. In the modern digital supply chain network, the goal of freight and audit data security measures is to identify, analyze and mitigate business risks both locally and globally. It is important to note that not all software is created equally, and it is the responsibility of each shipper to maintain it and ensure the safety and security of their data and information.
Enhanced data security lowers the risk of cyber-attacks from different sources and also minimises and controls the costs. The less the exposure to threats and attacks, the organisation can gain customer trust and goodwill. The average cost of sub-standard data security in the supply chain is quite expensive. According to Industry Weekly, the average cost of a data breach amounts to $4 million, so the organisation need to secure their supply chain with a combination of a layered defence.
Adopting well-layered and updated protection technologies can protect each aspect of the supply chain network and provide advanced information against threats such as data breaches, malware and ransomware attacks, service disruptions, system hacks and much more.
It all comes down to significant logistics acumen, working with properly vetted parties, and using facts and data to make sound decisions.
Importance of Data Security
Data security has become crucial in today's digital age. With humongous data stored and transited through cloud and data centre settings, securing sensitive information has become vital. Cyberattacks & threats can harm businesses, and with technological advancement, the likelihood of cyber threats has increased. Some of the major reasons why data security is critical include:
Trust & reputation: Adhering to data security nurtures trust among customers, partners, and stakeholders.
Operational continuity: Data and information breaches can interrupt operations, leading to financial loss and operational downtime.
Privacy of customers: Safeguarding customer information is crucial for compliance and sustaining customer loyalty.
Today organizations view data as a treasure and are willing to invest in robust security measures.
Staying ahead of the game
Investing in advanced threat intelligence and implementing metrics to measure security performance can reduce risk. Effective cyber security keeps attackers at bay and reduces the effect of data breaches.
Regularly tracking and responding to incidents is the key to ensuring data safety and catching cybercriminals before they cause any breaches. With the amplified risk of supply chain attacks, organizations have accountability to secure their place in the digital supply chain, not just for their benefit but for the entire ecosystem.
As the PwC report "Transportation & Logistics 2030: Securing the Supply Chain" highlights, the logistics industry is a prime target for cyber-terrorists, making it even more important for organisations to take the necessary steps to work against these attacks. The key to data security is proactively implementing the right technology, ensuring necessary security protocols and conducting regular security audits and analyses to identify and address potential risks.
Upholding integrity is crucial for supply chain businesses to operate efficiently and data security plays an important role in ensuring that the supply chain remains uninterrupted and that movement of goods and services are not disrupted.
Today's shipping and transportation industry completely relies on impeccable data to make sound decisions.
Contact us for 20Cube's collaborative digital platform MyHubPlus to ensure that data security in the supply chain is a priority for your company that unlocks actionable intelligence and normalizes data in your transportation network.